DocWall
The only application that shares all manufacturers' documentation with all their sales people and distributors automatically, and translates digital and paper documents into all languages.
For the administrator / marketing
Each company can place its commercial documents on a Web BackOffice, and define the sharing rights with the other members (private document, public, restricted access, etc.).
The company thus gives access to its documentation to its sales representatives, distributors, and sales agents.
For distributors, it is possible to integrate the documentation of a manufacturer not present on DocWall: a function will allow them to retrieve all the documentation in free access on the manufacturer's website at once.
DocWall can be connected to any database, EDM, OneDrive, website, or other.
DocWall will offer an automatic translation assistance service for the creation of documents in all languages.
You will be able to offer all your customers your documentation in all languages. And for documents referenced in DocWall printed on paper, a QR code will allow any user to obtain an immediate translation on the DocWall web page.
Each user will also be able to send success stories to their marketing department which can be shared on DocWall.
For the user :
All documentation is updated automatically without the need for a Wi-Fi connection, ensuring perfect synchronization. The sales representative has access to all his documentation (that of his company and of all his suppliers) on a single application without having to worry about updating it. And the multi-card agent has access to the documentation of all his brands on a single application.
DocWall allows any user to search for documents, share them, send them, and soon translate them automatically into any language.
The user will receive notifications of updates to the documents of the brands and products of interest.
The DocWall app is available for iOS and Android.
Customisation of the application
The DocWall app can be customized for your business.
The application can receive all types of documents on all types of products (industrial or not).
NaSQaH SARL is currently proposing partnerships to various companies and associations in order to share the development costs and ensure that as many companies as possible can benefit from the functions implemented. The use of DocWall makes sense in the Manufacturer/Distributor relationship, where the sales representatives of distribution networks have to manage the documentation of several dozens of Manufacturers.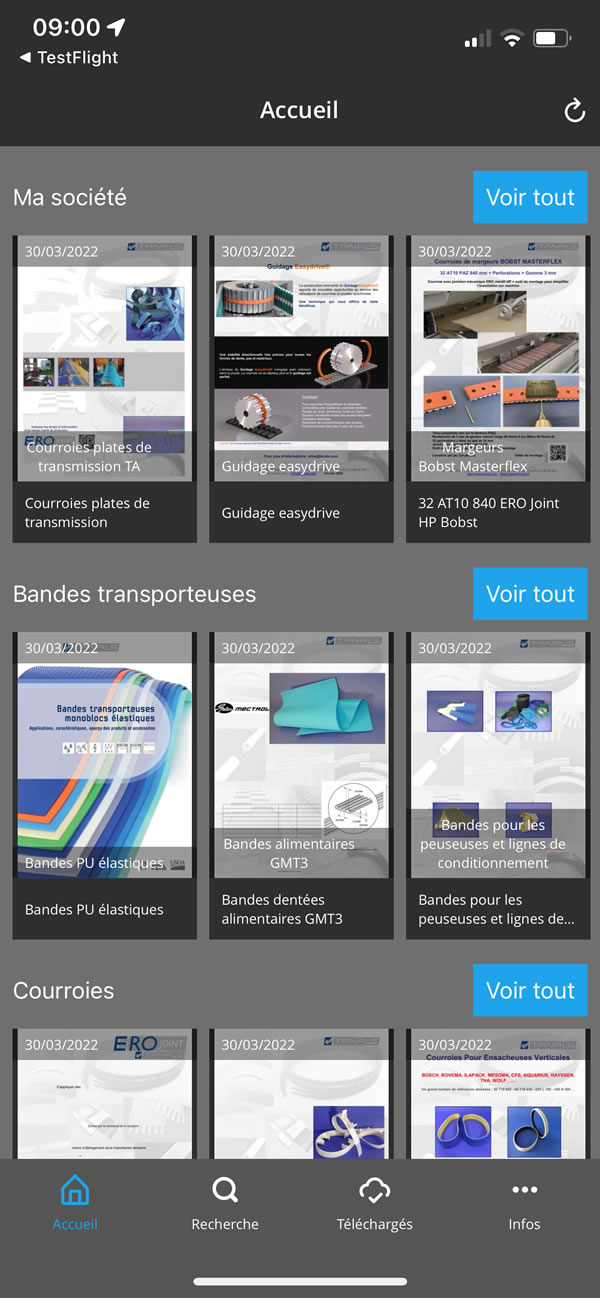 On the home page, you can see the document families: My favourites, those of my company, the products that interest me, etc…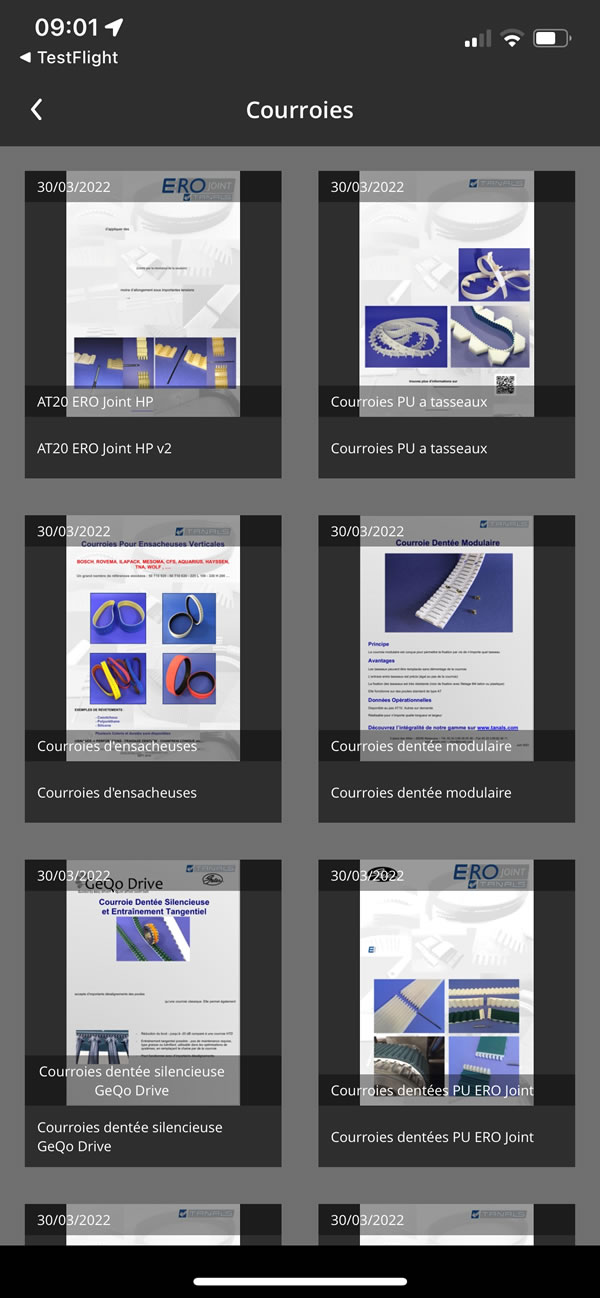 In each document family you can access all the documents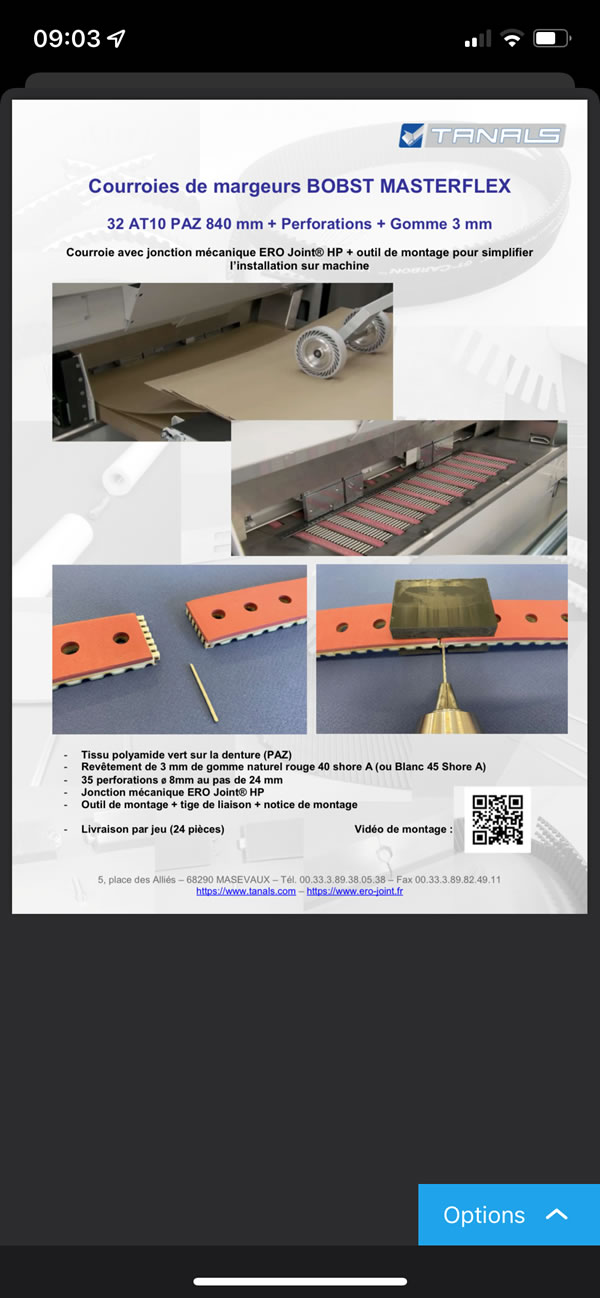 On a document, you have access to bookmarking (and thus downloading the document to your device), distribution (sending by email or other), and soon to automatic translation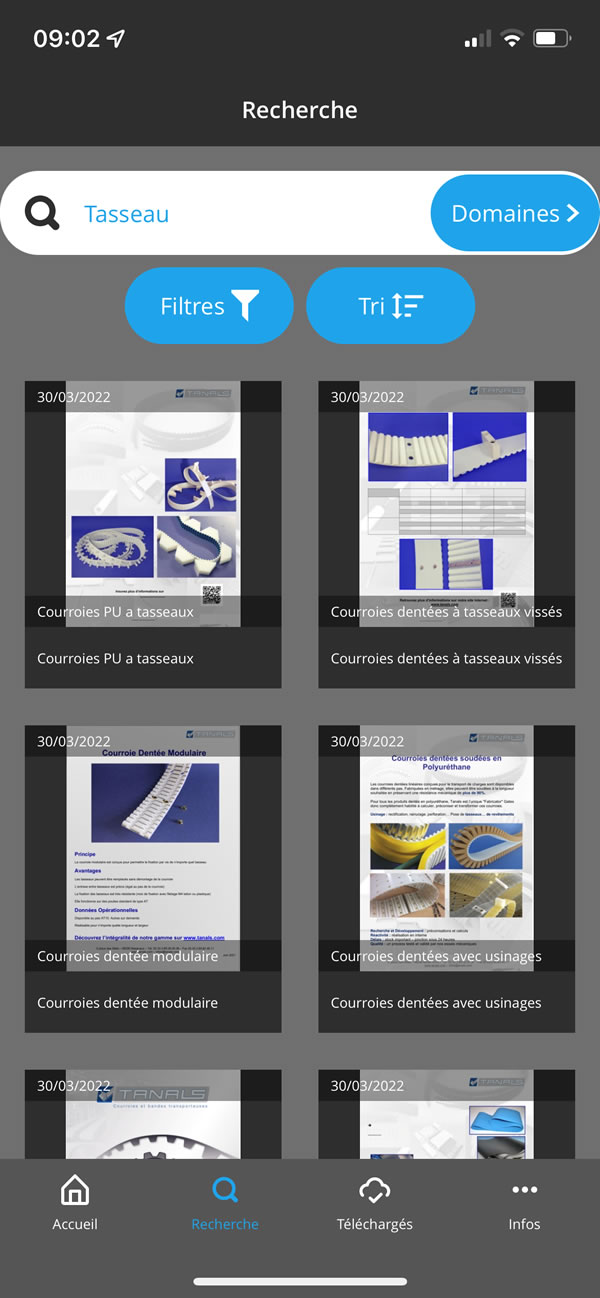 In the search box you can do a full text search, filter, and sort